congratulations from Stoevelaar 
We congratulate HAMMEL Recyclingtechnik GmbH on the 25th company anniversary and on behalf of our entire Stoevelaar team we want to thank you for many years of loyalty and cooperation.

We, Stoevelaar Machinery, have been a proud dealer in the Benelux for 18 years. Many HAMMEL Shredders have been delivered since 2003! The HAMMEL VB950DK RED GIANT is a real showpiece. Our satisfied customers shred tons of scrap, waste wood, green waste, rubbish and tires, etc. every day.
I look forward to many more years of successful cooperation and wish the entire HAMMEL company all the best!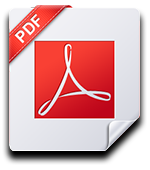 congratulations Stoevelaar Machinery
6 MB
Joomla Gallery makes it better. Balbooa.com